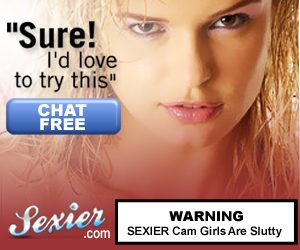 88 cents cam girls

Sexier has been around for a while and is famous for its cheap cam sex and many online cam girls. Sexier takes the second spot out of all the cam sex sites we have reviewed regarding private show pricing. The number one cheapest cam sex site might have a few cam girls that offer private shows for less than 99 cents, but it may take some searching to find them. At sexier, ALL webcam models are available for 99 cents, so you can pick a hot cam model and jump right into the action. Update: sexier cams has updated its pricing model. Unfortunately, not all models are available for 99 cents per minute. But luckily, many still are
Happy Hour Cam Shows

On top of the low pricing, sexier also offers happy hour shows. When browsing the models, look for the happy hour logo in their thumbnail to know which cam model is in happy hour, which means even cheaper webcam sex at $0.88.
If a cam model is not in private chat, you can watch their webcam for free. And there are even regular 100% free full naked hardcore cam shows for members. Sexier is definitely worth a visit, if only for the free webcam sex content.
Candy shows
Candy shows, sounds sweet, right? Well, it is. Candy shows are basically free webcam sex shows where you can watch the full show with full nudity even if you don't pay. Of course, the webcam model isn't fucking herself on cam for free she relies on small and/or generous tips from viewers to profit from the free shows. These shows, unlike private chats, have multiple viewers, so even if you don't pay a cent, as long as other viewers keep tipping, the cam show will continue, and you can keep enjoying yourself for free. If you know the webcam sex site chaturbate, you are already familiar with these kinds of live shows. also, in the same fashion as chaturbate, you can control a girl's vibrator from a distance. By simply sending a tip, you will activate her toy. Tip more, and the toy will vibrate harder and longer. We have a list of good cam sites like chaturbate here for those who are interested more in free group shows than in private shows
Up to 15 Free credits
When you make your first purchase, you can get up to 15 free credits, depending on which package you buy. to receive the 15 free credits, you will need to buy the 100 credits for 100 dollars. If you buy smaller packages, you will still receive free credits, just less.
Paypal & Creditcard
At first, we thought sexier only accepted credit cards as a form of payment, but on the payment screen, there's the option to change biller, and when you change the biller to Segpay, you will have the option to pay with Paypal. They also have an option to pay with a cryptocurrency named Puma pay. We don't know too much about pumapay other than that it's a cryptocurrency they launched themselves and that you will get a 15% discount when using pumapay to buy credits.
Always Cheap Cams
Sexier is a great choice for those who are loonking for instant cheap webcam sex and don't want to browse through 100's of cam girl profiles to find the cheapest