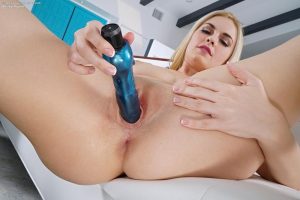 Easy Anonymous Pay-by-phone Access
Paybyphonecams.com is another great cam site that offers anonymous access by simply paying with your phone. It works the same way as the other cam site that offers phone payment from our last review (read the review here).
You dial the phone number shown on the cam site. On the phone, you'll hear a code. Enter this code on the cam site, and you'll gain access to every cam model and all the content on the site. Very easy!
Cheapest cam site offering phone payments
With offerings as low as 80 cents a minute, paybyphonecams.com is the cheapest cam site we have reviewed that offers pay by phone access so far. It does, however, have some drawbacks compared to the slightly more expensive competition. The site's only available languages are Dutch and English. Nowadays, most people are pretty skilled in English but still something worth mentioning.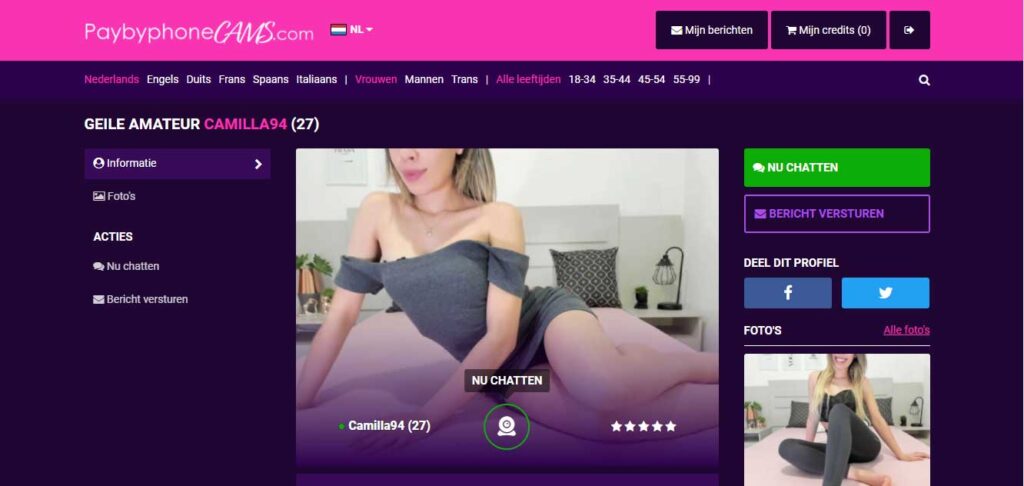 Limited choice of cam models
The choice of performers is somewhat limited, but there are still plenty of sexy live girls to be found. You have a very basic search option to find single girls, lesbians, straight couples, transgender. An age selection to search for cam models in a specific age range. And you can select the language the models speak and some basic physical features. That's it. There aren't too many cam girls online compared to your bigger webcam sex sites, so a basic search engine is quite sufficient in our experience.
No free webcam previews
There are no free webcam stream previews where you can first see the girl live on cam for free before you decide to take her in private. It's a bummer, to be honest. There is a free messaging system for those with an account. And some free pictures and videos on each cam model's bio-page, that's it.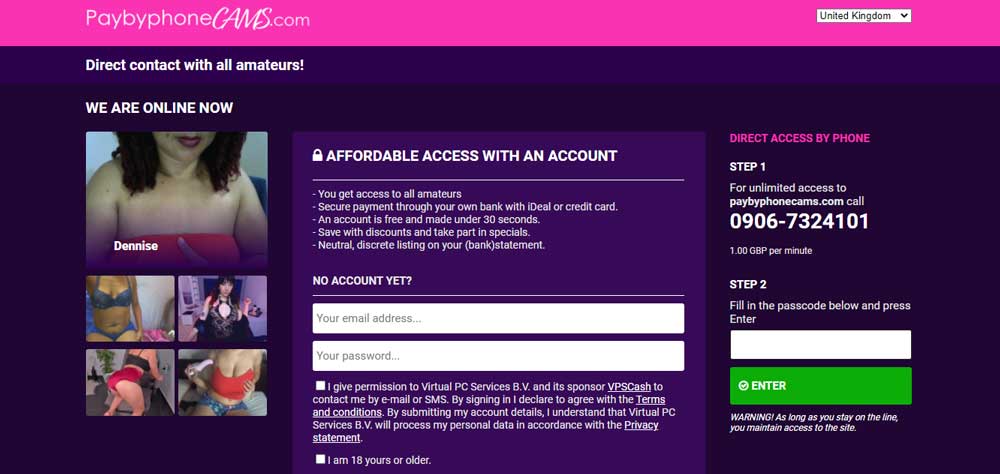 No phone payments for the US
Paybayphonecams is a European-based Cam Site, and while it offers phone billing as a payment option in most European countries, unfortunately, this isn't the case for the US. Us visitors, however, can still access the site with the use of a credit card.
Free account, cheaper credits, at $0,70/min
You can register for a free account at paybyphonecams in a matter of seconds. The advantage of a free account is that you can send text messages to your favorite camgirls. And buying credits if you have a free account is even cheaper than using the phone billing option. Available payment options for those with an account vary depending on the country they live in. For example, dutch people might see credit card and a local dutch payment option called ideal. Visitors from other countries might see other local payment options. Depending on how many credits you buy, you can get private cam sex for as low as 70 cents per minute. That's the lowest rate we have seen right after the cheapest private shows at camcontacts. Note that the anonymous phone billing option is not available to people logged in to their free account.
Pay with your phone
Paying with your phone at a cam site is great for those without a credit card, thos who don;t want to use their credit card or those who like to remain anonymous