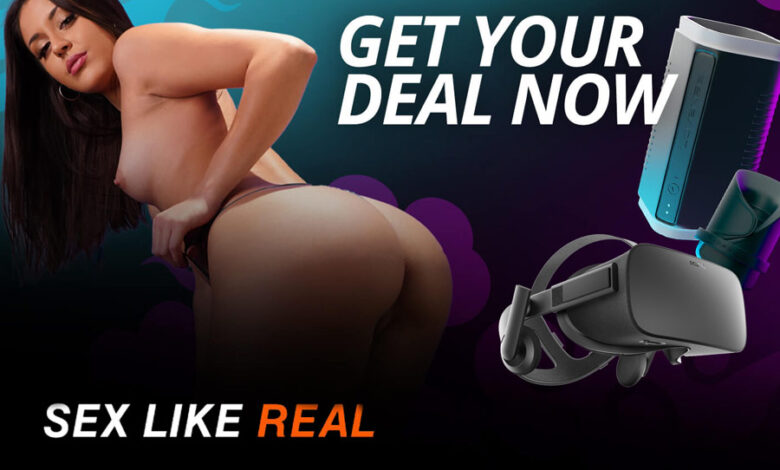 The best Virtual Reality Camsex Sites
VR Camgirls
A new addition to our virtual reality webcam sex sites. This time it's the site sexlikereal.com that ventures into the new and exciting world of VR Camgirls. VR webcam sex gives you the chance to experience cybersex in a way so immersive. You feel like you are in the same room on the same bed with the camgirl. Something that's impossible to achieve during regular webcam sex where you are just looking at the camgirl on your phone or computer screen. If you have a VR headset you must give it a try. And if you don't have a VR headset I would go as far as to say that the existence of VR camgirls is reason enough to get yourself a VR headset.
Online VR Chatrooms
sexlikereal.com is not the first adult site where you can find Vr camgirls. But it is the first site that's actually fully dedicated to virtual reality cam sex. If you go for example on the other popular VR camsex site cheapvrcams.com you will see that most of the chat rooms are just regular webcam chats. And you will find a separate section with webcam models who have their webcam stream set up for use with a Vr headset. This results in not too many online Vr camgirls. t sexlike real it's different. They are totally dedicated to bringing you VR sex chat so all camgirls have VR compatibility. And at the time of this review, there are more than 40 online live VR girls to choose from. And when it comes to virtual reality webcam sex, that is a lot.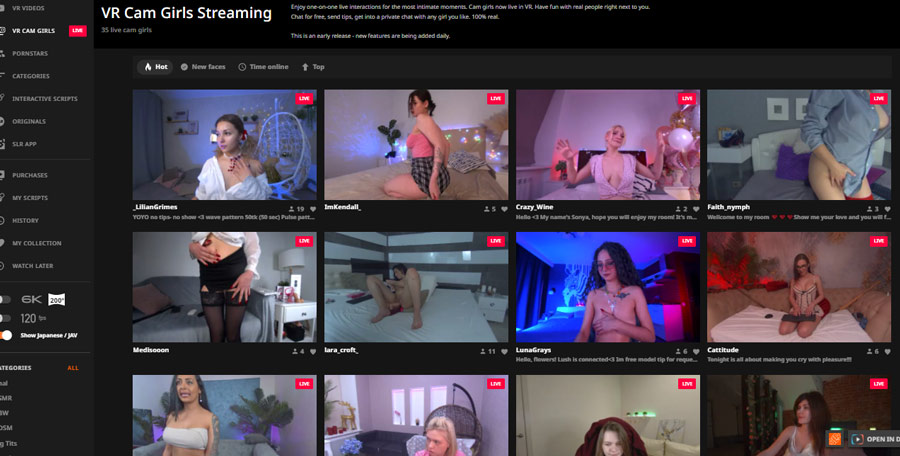 Plenty Payment Options
Choice is also plentiful when it comes to payment methods to buy your tokens. Not only do they accept credit cards, But you can buy credits with Paypal, With Bitcoin and other cryptos, you can even use Paysafecard, and to top it off they accept Sofortbanking which is popular in select European countries. It is one of the best selections of payment methods we have seen on any webcam sex site so far.
Token pricing is average with the smallest package being 100 tokens for 12.99 and like on many other webcam sex sites the bigger the token package the more discount you will get. Making it possible to obtain 10 tokens for a dollar if you buy their biggest package
DeoVr and SLR Campatible VR models
to watch the live Vr webcam girls you can either install the official DEOVR or SLR app depending on your setup. DEOVR will be used for Oculus Rift, HTC Vive, Windows MR, Valve Index, Pimax and SR will be used for Quest.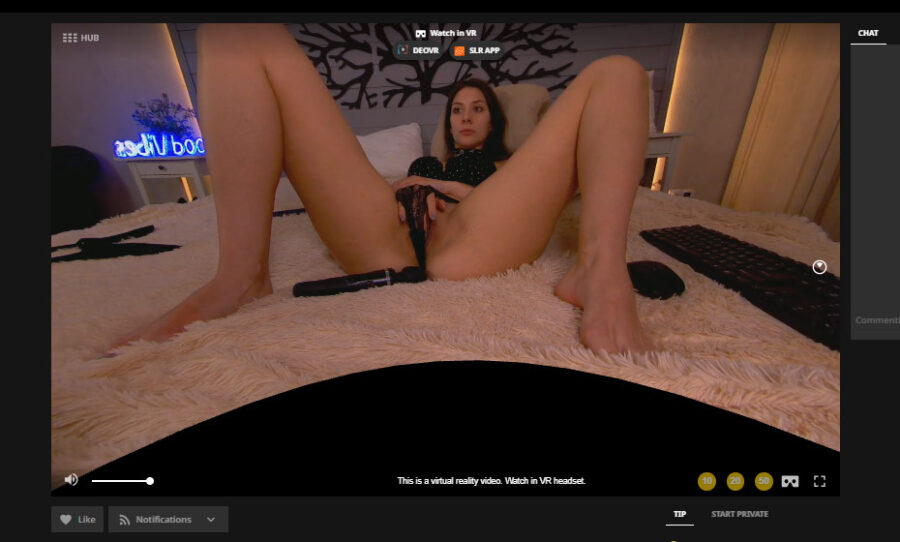 Free VR camsex shows and Private VR shows
It's also nice to see that you can watch the VR camgirls for free when they are in free chat. Like on other free camsex sites viewers can leave a tip in return for some sexy camgirl action. Or if you don't want to be in the chatroom with other people then you can take the girl in private for a 1on1 virtual reality webcam sex chat.
In our opinion, sexlike real gives the best virtual reality webcam sex experience out of all the Live VR Camsex Sites we have tested so far.